Built-ins & Other Rooms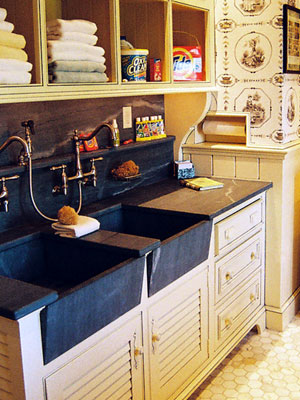 Over the years, the custom home has evolved into a showcase of taste and luxury. Creative Kitchens has evolved as well, and we design and build any custom built-in or entire room for your home. We devote the same attention to custom closets and libraries as we do our kitchens.
Today's homes put more emphasis on specialty rooms, such as mudrooms, offices, playrooms, bars, wine rooms, studies and laundry rooms. Let us design the perfect laundry room for you, with the sewing table and pull-out ironing board you have always desired, or a study with the built-in humidor and custom paneled wine refrigerator you've been dreaming about.
The goal of a total design center is to design, supply and build anything you may desire for your home, cabana or summer bungalow.