Team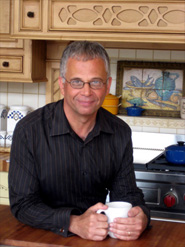 David Chiarella, CKD

Born and raised in Long Branch, New Jersey, and having traveled extensively across the USA, David has been a lifelong resident of the Jersey Shore. A musician since the age of seven, he put his talents to use arranging, directing and performing music. His education includes a Master of Arts degree from the University of South Carolina, majoring in Music Theory and Composition and Art History. David also took an interest in the culinary arts, and managed several local restaurants. Growing up he learned to cook from his mother Antoinette, and watched his father Joseph, a carpenter, open the first Creative Kitchens in 1966. He would later become a part of the family business, and ultimately take Creative Kitchens to where it is today. In 1996 he became one of the NKBA's first Certified Kitchen Designers, and his design work became recognized by industry professionals.
David's diverse background and interest in the arts fed his passion for architecture, interior design and eventually kitchen design. His formal education taught him about the practice of deconstructing and then reconstructing works of music and art, which he applies to his present day experiences. His form-over-function approach to design is the cornerstone of his success. He faces each new space as a challenge. The ultimate goal is to have a kitchen operate at its highest efficiency, while maintaining its aesthetic qualities. David thrives on personal interaction with each client, and aims to achieve not only a functional kitchen space, but one that will suit his client's personality.
The publications of David's projects on the covers of leading home magazines are a testament to his enduring design talent.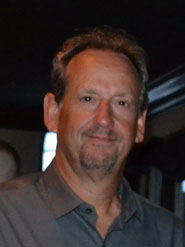 Kevin Calver Sr.
Kevin was born and raised in Monmouth County, New Jersey. Married to David's sister Bernadette, Kevin has been a longtime part of Creative Kitchens. Over thirty years ago he was taught about construction and kitchen installation from David's father, Joseph, and quickly became able to handle all aspects of the remodeling projects.
Kevin has a strong understanding of both building and construction management. As a skilled carpenter, he leads the execution of each kitchen project to completion. His organizational skills and committed attitude are both essential tools that Kevin has developed during his years at Creative Kitchens.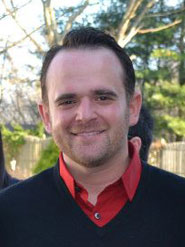 Kevin Calver Jr.
Like his father Kevin and his uncle David, Kevin was born and raised in Monmouth County, New Jersey. From a very early age he has both observed and participated in the design and installation of custom kitchens. Kevin attended New York Institute of Technology and earned a Bachelor of Science degree in Architecture. Upon college graduation he joined the family business and has since become an essential part of its everyday operation, including design work, order processing and project management.
Kevin successfully utilizes his education and architecture background daily by developing schematic designs into fully detailed floor plans and elevations. He brings a youthful approach to each of his projects, focusing on new materials and concepts that are available for today's clients. His knowledge of the latest computer technology helps make a smooth transition from design ideas to reality. He will bring Creative Kitchens into a fourth generation.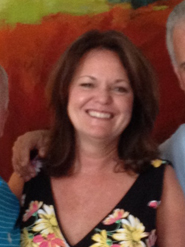 Peggy Chiarella
Peggy, David's wife, is the daughter of a career army officer. She was born in North Carolina and has moved extensively over the eastern USA. She and David currently reside in Long Branch, New Jersey. Peggy's confident and organized work ethic keeps the office and showroom running at optimum efficiency. She is well versed in all product knowledge. Peggy has also mastered the art of communication and maintains healthy relationships with the clients and vendors. She helps coordinate all aspects of the projects from in-office tasks to in-progress installations.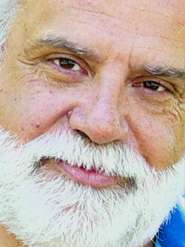 Joe Parisi
Joe, cousin and longtime friend of David, was born in Jersey City, NJ, and was raised locally on the Jersey Shore. He attended Parson's School of Design, and completed his degree in 1996. Joe is also a classically trained actor in New York City. Joe currently resides in Manhattan, NY.
Joe brings to his long-lasting position at Creative Kitchens a vast knowledge and understanding of interior design and use of space. His expertise in color, fabrics and furniture help the client feel at ease when putting the final touches on their completed space. Joe has a passion for his work and approaches every project from an artistic point of view that relates to each individual client and their home.


Joe Skelly
A long-time resident of New Jersey, Joe has lived locally and has developed his fine craftsmanship skills over the years. Joe joined the Creative Kitchens team in 2000 as a full-time installer.
As a master craftsman, Joe brings to his work a rich background of carpentry, furniture building and beautiful finishing talents. His calming presence and demeanor are reassuring and welcoming to all clients. You can find Joe diligently working on a fine piece of furniture in the shop, or putting his skills to use as one of our fine installers.